SketchUp Make is the favorite tool of many architects and construction professionals. And this is because of not a single reason but a number of benefits that come with it.
SketchUp is constantly coming with new versions, one equally powerful as the previous one. Though not much changes can be seen at the surface level, if you are an avid user of SketchUp you would realize that the qualities are just increasing with time. The SketchUp that we have now is far more superior to the versions available years ago. Now rendering huge spaces with the tools is a matter of a few clicks. With SketchUp you can just move certain elements here and there, add up some characters, change it in seconds and you are good to go. It has enabled a quick designing process.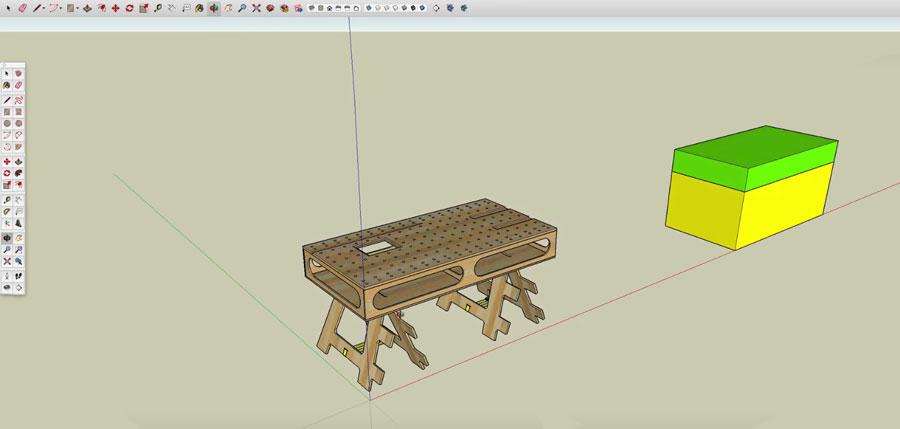 As a SketchUp Modeling expert we have definitely come a long way. You can directly get into the process and work with software only with some basic knowledge. You can take a look at a short video tutorial and know the basics to get you started.
Now let's come to some serious points which every beginner has in mind before starting working on any software.
The first thing we will discuss is, who exactly can make use of SketchUp?
If you are a part of the AEC industry or any other industry and think that Architectural 3D modeling is something for you then you can take help of SketchUp without thinking much. SketchUp would enable you to create well detailed and informative 3D models. These models come handy for all kinds of processes that are involved in a building formation. The models possess each and every elementary details of the project and can be utilized for creating the furniture, landscape, designing of products etc. The result will provide you with a real-like presentation to have concrete visuals.
Which version to use, free or paid?
SketchUp has two versions of it. Like many other similar tools, it has both a paid as well as free version to choose from. The SketchUp Make is a free tool and is highly usable. If not used for commercial purposes then it is best suited. If compared to the paid pro version there is not much difference.
But for using SketchUp commercially, pro will be a bit better. It contains certain additional features that the free ones don't have. Importing files and options of characters becomes easier in a pro.
Now let's talk about how to use SketchUp for your works?
SketchUp is an easy to use tool but to make its proper use you have to use it accurately. The accuracy of the model is very important to use it for further construction activities. A single mistake in the 3D model can cause severe damage or misinterpretation while making the final building.