If you are in the architectural sector, there is no way that you have yet not understood what a brilliant software AutoCAD is. AutoCAD is a computer-aided software by Autodesk that works for engineers, drafters, architects, and other professionals in making 2D drawings and 3D models. AutoCAD software is one of the most developed software of its time.
It is designed specifically for technical drawings pertaining to instrumentation and electrical. The electrical CAD drawings resulting through the AutoCAD software are created with utmost correctness and accuracy. The aim of such drawings is to bring modification to the electrical systems. AutoCAD is the apt software for creating layouts of panels, electrical semantics, and line diagrams.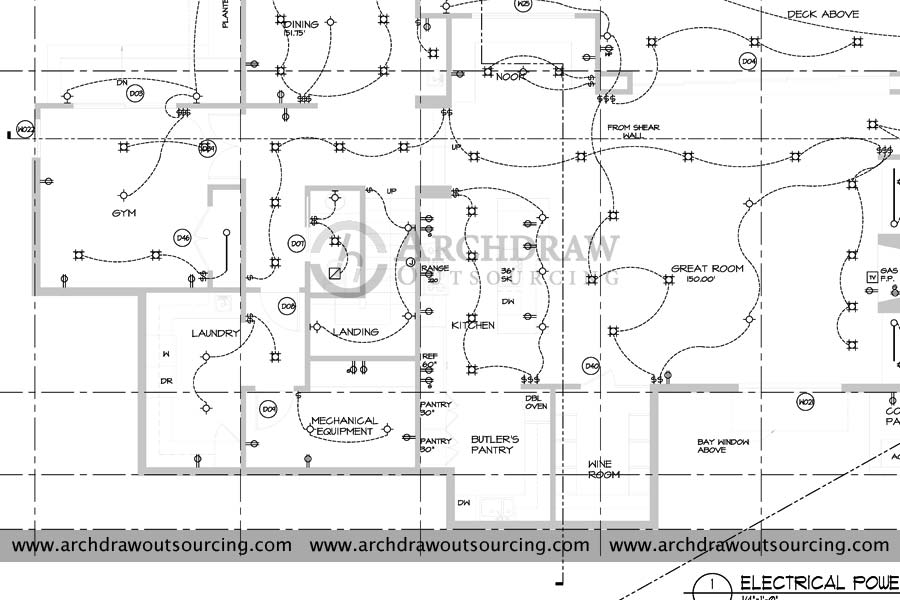 Some of the benefits of using AutoCAD in electrical drawings are:
More efficient working
There is a number of software that is not suitable for creating drawings for electrical systems. Using such software can lead up to wastage of time and efforts. Using AutoCAD for such control systems proves to be efficient by increasing the productivity of work. This is one such software that is made for electrical control designs, and because of that, it consists of in-built features that increase the effectiveness during the initial phase.
Control and supervise information
Once the design is completed, the accurate design information is stored on a cloud basis. The reports are automatically updated which saves a lot of time and resources. This ensures that the data stored is up to date. The exchange of this information is also easy as AutoCAD electrical can be integrated with other software as well.
Works according to the industry standards
Electrical drawings by AutoCAD are creating by following all the standards. AutoCAD is a globally used software and thus, it's reliant on local as well as international standards. The standards can be customized too. The AutoCAD library has a set of standards that are implied on the projects.
Avoids clashes and errors
Electrical control systems are a complex element to work on. A single fault can lead to damage to the whole system. AutoCAD software works with precision. Any errors are detected and rectified as quickly as possible. It acts as an important feature for the software. It creates a strong base for the construction to start with.
Better coordination
AutoCAD lets the teams working on the electrical design drawings have better collaboration and understanding. The information is updated and shared at no time with all the members. The digital model is thus reached to various stakeholders. The changes can be tracked by everyone and they can guide on the additions as well. The fabrication of the drawings becomes better with better communication. The ones associated with the projects can also produce DWG files and communicate directly with the clients and suppliers regarding the execution.
Few of the other benefits includes:
Ability to create customized symbols
Tools for numbering wires
Tools for title block management
Report generation and bill of materials
Interactive icon menu with standard blocks (IEEE, JIC, IEC standard symbols)
Wide range of elements in the catalog- up to 2million
Ease of adding new components into it
Customized naming scheme
Hydraulic, pneumatic and P&ID- present in the library
Now we understand how useful AutoCAD software is for electrical drawings. It is specially designated for this purpose and thus carries out the work much better than any other architectural software.